Employment verification secure and simple.
Instantly respond to employment verification requests and provide employees with secure access to their wage and employment data.
Request a Demo
Spend time on human resources not process administration.
i2Verify automates the processing of wage and employment verification requests by instantly and securely delivering employment information that requestors like banks or government agencies rely on to make credit granting or benefit entitlement decisions.
How i2Verify Helps
For Employers
Saving Time and Money
Increase productivity - spend time on human resources, not process administration
For Employees
Your Data is Protected
Take control with secure and easy access to your wage and employment data
Customer Experiences
Loved by leading companies
"Outsourcing employment and wage verification with i2Verify has freed up resources so we can focus on other critical needs to support our constituents"
Musc
Medical University of South Carolina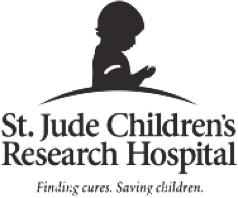 Benefits
The New Standard for Employment Verification
Secure Employee Data
Keep your data secure by utilizing high-grade encryption and firewalls within a data center that is SAS70 II certified.
Customizable Reporting
Our reports provide a detailed picture of wage and employment history, not just a boilerplate verification response.
Seamless Implementation
A personal IT resource assists you with the creation of a data feed, making onboarding simple and cost effective.
Employee Access
Generate your own reports, block access your data, and choose to be notified when someone views your data.
Time Saving
i2Verify takes care of the routine tasks, so you can focus on human resources, not process administration.
Customer Support
Our Massachusetts-based support team takes a personalized approach and is available to support you whenever needed.
Integrated with Top Data Platforms
HOW IT WORKS
Flexible approach focused on employees
Bringing the employee experience to the forefront of the employment verification process by delivering tools that serve not only our clients, but their most important asset, their employees.
We Access It When Requested
Employees Have the Control
Get a free demo and start saving today
See the i2Verify difference. We're here to help you get started and start saving money and time. Our support team and sales staff is available to meet with you at any time to discuss your needs and answer your questions.